Some old "new" captions
These are captions that seemed to have fallen into the shadows when the Caption Page was a building site.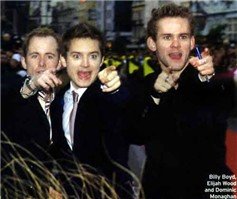 Elijah - My teeth!! Someone stole my teeth!!
(by FrodoBaggins, Elijah's Grey Panthers)

---
Pics by MTV... Caps by Fozzer/Firefox, Elijah's Grey Panthers, EWForever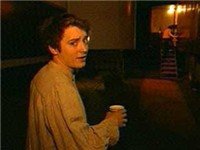 Oh yeah, there's nothing better in life than drinking a hot cup of coffee while wearing a puffy shirt...

---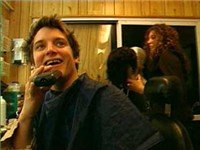 Lemme just shave off these two hairs here....

---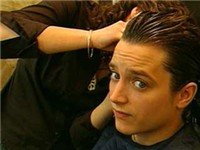 Yes, I did just get out of the shower. Why do you ask?

---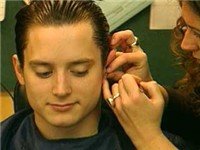 If she pinces me I will stick Sam on her....

---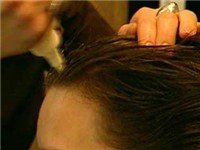 There better not be blond hair dye in that bottle....

---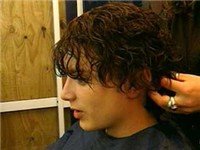 I think the mullet is coming back in style....

---
Would you like some Candy, little girl?

---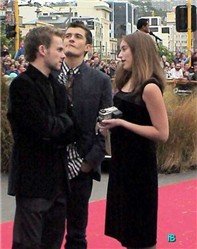 Girl - I'll give you this camera, if you introduce me to Elijah.
Orli - Oh boy, Dom hates it when they try to bribe him...he's gonna lose it in about a second.
(by annabelle, Elijah's Grey Panthers)
or
Lady to Dom - do you mind taking my picture with Orli?
Dom - *thinks* Yep, it's that shirt. Drives women mad
(by Bonafide Frodoholic, Elijah's Grey Panthers)
or
Orlando to self - Wonder how long it will take for her to realize this dude is cardboard...
(by FrodoBaggins, Elijah' Grey Panthers)
or
Orli - Oh Gawd! I can't believe Dom's trying the "winner of the staring contest gets the camera" routine again
(by Harmony4u, Elijah's Grey Panthers

---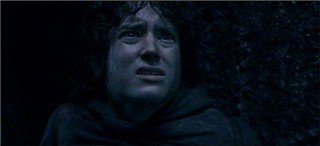 Jeez! Maybe eating 6 bean Burritos wasn't such a good idea!
(by Ygraine, Elijah's Grey Panthers)

---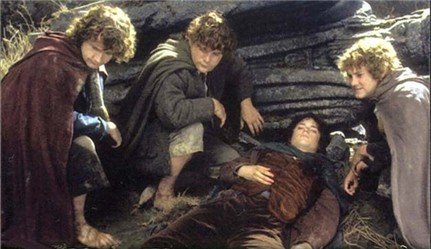 Dom - Hehe, these inflatable Frodo dolls are so realistic.
Sean - Hmm... I think he needs more inflating, though. Where's the blow-up thingy?
Billy - I think it is down there by the feet somewhere.
(by Harmony4u from Grey Panthers Message Board)

---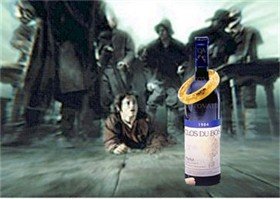 Frodo Learns the Truth about His Ring....
(by FrodoBaggins, Elijah's Grey Panthers, referring to a thread on GP where the ring is being characterised as an alcoholic entity. )

---