Elijah Wood and the Ads

by bullroarer took
Explanatory introduction: A member of the GPs found this want ad: "where are the mildly indie-ish girls with a nice butt who like skinny white guys with short hair and glasses?"
Obviously, GP being the insane message board it is, this caused a reaction in captions. And here it is:

---


SCENE: Run of the mill interview with run of the mill Anonymous Interviewer. YKW has been skating through on questions such as "Are you all really that close in real life?" and "Was this a life changing experience for you?"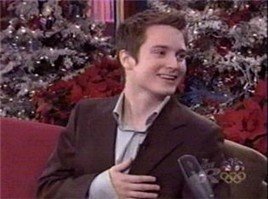 YKW: ...then I said, Sean, that's a honkin' big hobbit. Hahahaha ha h ahahha ahhaah hhaaaaaaaa!
Interviewer (offcamera): Ha ha. That's a good one. It has recently been brought to our attention by an unnamed source that you have been linked to the placement of a personal ad on craigslist.com looking for a mildly indieish girl with...what do my notes say?...hmmm...oh, here it is...a nice butt.
YKW: (...)
Interviewer: Is there any truth to this story?
YKW: Uh, well...
YKW: I was surfing the web one day...rolling that little mouse along...
YKW: and there was this website for personal ads...
YKW: and I thought it would be a laugh to take a look around. Hahahaha ha!
YKW: Then I saw this ad, and thought, holy cripes, people are gonna think it's me!
YKW: But it isn't. Really.
Interviewer: Then how do explain these super top ultra secret photos we found of you getting ready for your first date with the first girl who answered your ad?
YKW: (...)
Interviewer: Here you are getting that important touch up at the hairstylist's the afternoon before the big day...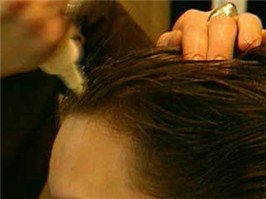 Interviewer: then playing some PS2 to relieve the pre-date anxiety...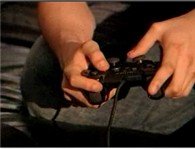 Interviewer: Practicing your cool dance moves in case the two of you go clubbing...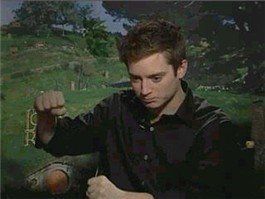 Interviewer: Looking in the mirror while reminding yourself, "I am the one and only Frodo! She'll have to love me! Look at that hobbit meat! Grrrrrrrrrr!"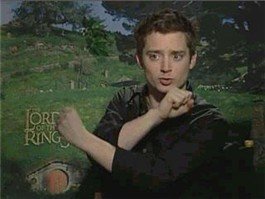 Interviewer: Wondering if you need a shave before you go...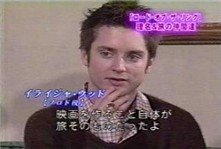 Interviewer: Shaving the One Whisker...
Interviewer: That was the day you found you now had two...
Interviewer: Waved goodbye to Mom on your way out...
Interviewer: Left to pick her up...
Interviewer: Stopped on the way to pick up some jewelry to impress her...
Interviewer: Unfortunately, she wasn't quite what you were expecting, and more than mildly indieish.
Interviewer: After all this evidence, how can you still deny it?
YKW: Heh....
(...)
Ahhhhhhhhh.....
YKW: You people are scum!
YKW: Alright, alright! It was me! It was me!
YKW: That's it. I am outta here! Goodbye!
Interviewer: Wait! I still haven't asked you about the brownies!

---