Caption Contest # 44
I got mails by some of you telling me that it was difficult accessing the forum because of pop-up ads etc. I am going to pay the required 10 Dollars to keep it without ads, so it should get better with the next contest.
After several years of succeeding, Sam and Frodo are finally caught by the paparazzi.

by Galadriel 89 Sam always was the best lullaby singer around. by maroozer 7 * Next week on Survivor "Mount Doom"* Sam- Mr. Frodo, I wish this show had never come to us.
Frodo- So do all who see such reality shows, but that is not for them to decide...
Sam- But we've had nothing but lembas bread for three stinkin' days! And Look what the camera crew gets to eat! Nice crispy bacon and jucy tomatos... Taters... I'd even be happy with some of that Fish Gollom would get.
Frodo- I know Sam, but we voted him off. [sigh] Let's just try and get some sleep. by Emmi bo blemmi
All captions can be viewed on this board:
---
*knock, knock*
Gondorians: Hang on, we're not decent yet!

by Dunwethien, Elijah's Grey Panthers

---
Orli: So then, between all the Nazgurls and the people on the other end of the spectrum who kept calling me "Captain Obvious," and said I had bad fashion, I just...couldn't take it...anymore...
Doctor: Very interesting.

by RenaissanceGrrl, Elijah's Grey Panthers

---
Photomanips from Worth1000.com
I got these from the GP board, so I don't know who did them; so if you're a creator of one of these, please let me know to give the credit. Thanks.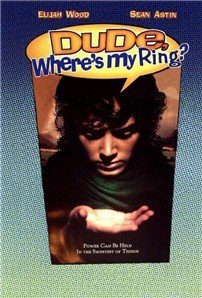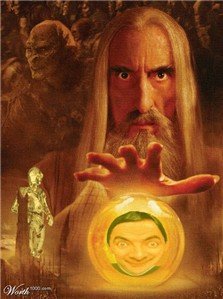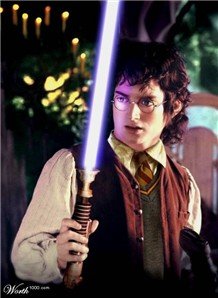 ---