Good old days in Middle Earth School....
by LadyVoldyThing, Elijah's Grey Panthers
Sit back, relax and imagine the school room in front of you; the slightly strange smell of crayon on the blackboard... the hand-drawn picture at the walls of the classroom... . Observe the class at Middle Earth School for All Races and enjoy LadyVoldyThing's little episode. And here's the teacher already!
Good Morning class. My name is Mr Anderson.
*class in background chanting rather boredly* Good monring, Mr. Anderson.
*takes attendance*
Hmm... Arwen and Aragorn aren't here. Anybody know where they are?
*snicker* um... nope.. no idea..
Now, take out your-
Mr. Anderson?
What..?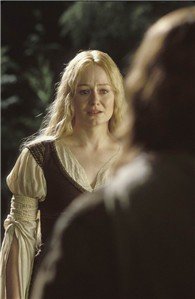 Can I go to the BATHROOM??
*chuckles* Sure you can, um....
*Eowyn runs off*
Ok. Now take out your history books, and open up to Gondolin, First Age-
Mr Anderson! Boromir hit me!!
He started it!
????
Did not!
Did too!
Did not!
Did too!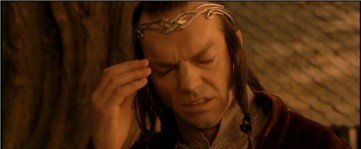 Oh dear Iluvatar!
Mr Anderson!
What now?
I found Arwen and Aragorn!
Really? Where are they?

*giggle* I wonder what THEY could be doing...
Come on, come look!
*in the janitor's closet*
Bleargh...
What the-
Busted.
Well, well, well....
The story continues soon...
---