with kind permission by Teeque; there's some really good stuff on there.
My God, man! Don't you ever brush your teeth?! CUT! Someone get a tictac!

---
---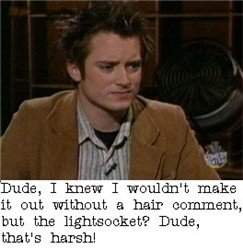 ---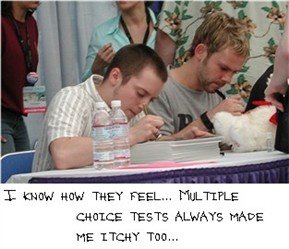 ---
---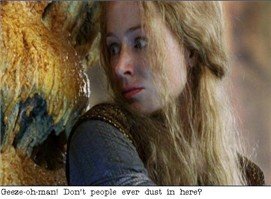 Geez-o-man! Don't you people ever dust in here?

---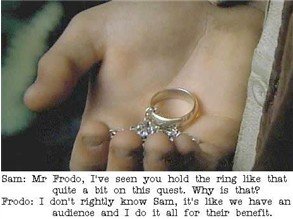 ---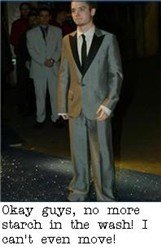 I swear, if I have to hear one more chorus of "Row, row, row your boat", they are going to have a bit more than a lousy migraine!

---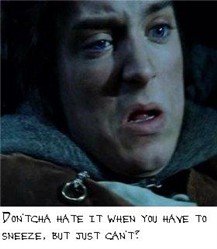 ---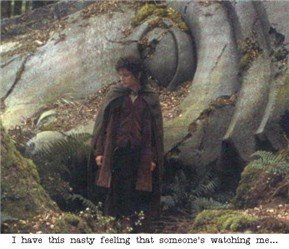 I have this nasty feeling that someone's watching me.

---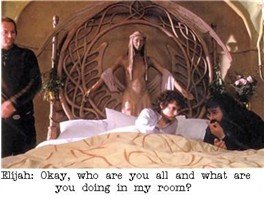 ---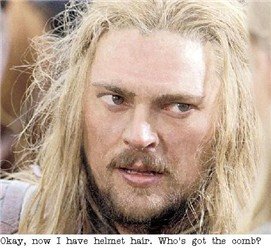 Okay, now I've got helmet hair. Who's got a comb?

---
Urgh... he hugged me. I need sanatizer!!! NOW!!! Augh!

---
And here we have the handsome young Gamgee, Samwise, sporting the new Hobbiton Back to school Line.

---
---
Unfortunately, the wraiths had sorely underestimated the gate's width and were now firmly lodged in the opening. Sauron was not happy.

---